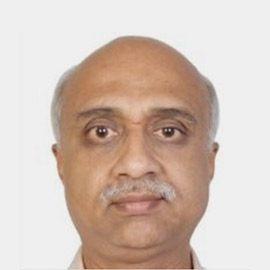 Mr. Dilip Kulkarni
New Product Development Process Specialist
Mr. Dilip is a resourceful & technically proficient Mechanical Engineer with core strengths across Industrial Design & Product and Process Enhancement, Research and Development, Value Engineering & Quality Management. He has mastered his abilities in analysis, design and development of static and rotating machines, rotating systems, modelling and FEA, CAE and Rotor Dynamics. He has integrated efforts in implementing quality standards and setting up stage by stage quality monitoring system to ensuring adherence to quality standards. Mr. Dilip earned his Bachelor's degree in Mechanical Engineering from Walchand College of Engineering, Sangli and Master's Degree in Machine Design and Vibrations from Indian Institute of Science, Bangalore. He also possesses a Master's degree in Mechanical Engineering from IIT, Madras. Before becoming a consultant, he has held key positions in prominent companies. Fowler Westrup (India) Pvt. Ltd., Boving Fouress, Kirloskar Electric Co Ltd and Crompton Greaves are a few of them.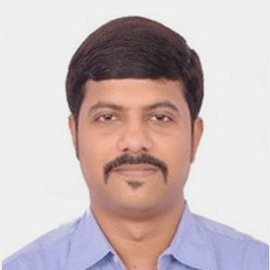 Mr. Nilesh Nevrekar
Plastic Product Development and Flow Simulation
Holding a Bachelor's Degree in Polymer Engineering from Maharashtra Institute of Technology, Mr. Nilesh has a total 18 years of rich experience in the field of Plastic Product Development, Flow Simulation & in the area of Lean Six Sigma. Over the years, he was primarily responsible for using latest technology in the plastic domain to give complete end to end solution to customer from conceptual stage till the manufacturing of the component. With an expertise about this field in the Automotive, Fluid Engineering and Industrial Engineering domain, his work his mainly focused on cost reduction in the product, metal to plastic substitution, manufacturing process selection, material selection depending upon product requirement, DFM study, product design optimization and ISO Documentation.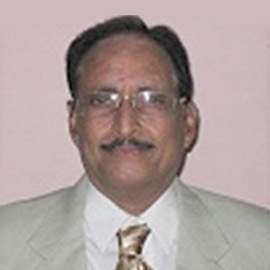 Mr. Venkateswara Rao
SME - Heat treatment and metal joining
Mavoori earned his B.Tech. in Metallurgical Engineering from Indian Institute of Technology, Madras (1966). He has over 30 years of industrial experience in light and heavy engineering industries in India, Saudi Arabia, and the USA holding several senior positions plus approx. 10 years in freelance consultancy. His computer software skills include in-depth knowledge of RDBMS (Oracle), ERP (PeopleSoft), Adobe CS3 Suite. His areas of expertise include - materials engineering, process development (metal joining - including high beam energy welding processes, brazing; heat treatment, induction hardening, surface coating technologies - vacuum metalizing, titanium nitride coating, plasma spray, electron beam, thermal spray alloy powder depositions to improve resistance against wear, fatigue, and corrosion), continuous process improvements, failure analysis, implementation of TQM and Kaizen techniques. He is a subject matter expert in welding technology and one of the very key associates of SSA.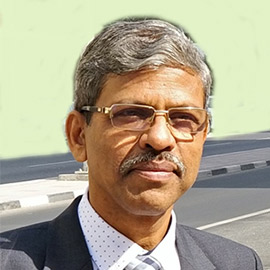 Mr. Rajan Nagre
Certified Value Speicalist - Life
A graduate Mechanical Engineer, Mr Rajan Nagre has over 38 years of experience in New Product Development, and Design & Project Management in consumer durable and industrial products. As head of R&D, he has led development of series of commercially successful products and projects. He is considered an authority in Value Engineering with over 28 years of experience and is SAVE International Certified trainer. He has presented papers in national and international conferences and led over 260 Value Engineering projects in India and Europe for NPD, strategic planning, cost optimization and variety of problem solving. In the past he has held key positions in prestigious companies like Tokheim India Pvt. Ltd (Head R&D), Bajaj Electrical Ltd. (Dy. GM) and Crompton Greaves Ltd. (Chief Design Engineer).