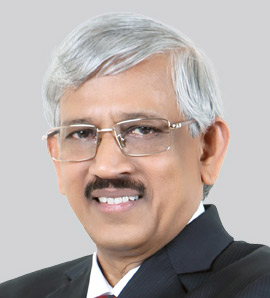 Mr. NC Narayanan
Founder and CMD SSA Techknowlogies (P) Ltd.
Mr. NC Narayanan, fondly called as NC, is the founder & CMD of SSA Group of companies. He is a Gold Medallist in B.E (Mech) from Anna University and MS Research in Finite Element Method (FEM) from IIT, Chennai. After a professional career in design and technology for 30 years, he founded SSAT with a missionary zeal of sharing his wisdom for developing Indian industries and strengthening their New Product Introduction (NPI) systems. Right from his formative days, NC worked in the design and technology disciplines, passing several roles till he finally held the Chief Designer and Technology Head positions in reputed engineering companies.
Experience Profile
He commenced his career in automobile engineering at TAFE, Engineering Division. He spent 17 years with Lucas-TVS, an auto-electrical company, where he held the position of 'Chief Designer', in-charge of new product development. As GM (Tech) in Crompton Greaves Ltd, he pursued his technology career in Lighting R&D where he served for 10 years. He was responsible for re-engineering the entire New Product Introduction process at Lucas-TVS by implementing the concurrent engineering approach, for which he was trained by Lucas Engineering Systems in the UK.
NC was trained in Design For Manufacture and Assembly (DFMA) by the founder of DFMA in Lucas Electricals UK and he later implemented DFMA across Lucas companies.
NC was trained in CAD/CAM in Lucas Electricals, UK and common wealth CAD program where he was exposed to several FEM packages such as FINEL, NASTRAN, ANSYS and many others.
In his tenure of 30 years in Design, NC worked on product design, process design, Lean manufacturing design and tool & die design. He was involved in technology transfers from Lucas Electricals, UK to India and Ballast technology from Malaysia to India for Crompton Greaves. He was exposed to wide range of manufacturing processes covering metal forming, finishing, plastics, heat treatment etc during the tenure of his design exposure to automobile, auto-ancillary and lighting technology. This exposure gave him the design competency which will be beneficial for building designers capability.
He is a Value Specialist and played the role of co-ordinator for consumer product division and achieved significant saving through the application of Value Engineering/Analysis principle
NC is one amongst the few trainers in DFSS (Design for Six Sigma) methodology in India. He is also a Master Black Belt in Lean Six Sigma practices. In his tenure of 12 years in consulting for the SSA Group of companies, he has successfully institutionalized best practices in Business Excellence across many corporate.
He is a 'Train the Trainer' for DFMA, FMEA, Statistical Tolerance, SPC and many other Design Quality tools. He is a Trainer for TS 16949 core tools and supported auto and ancillary companies to institutionalize these practices.
He is also trained in JUSE, Japan in TQM
He has been conferred upon the 'Vocational Excellence Award' by the 'Rotary Club' for his relentless efforts in the field of Business Consulting and Process Engineering throughout his career. He has been awarded the 'Rashtrya Udyog Ratna Award' 2011 by National Education and Human Resource Development Organization (NEHRDO) for excellence in work; thus acknowledging his persistent journey in the field of Consulting and Education.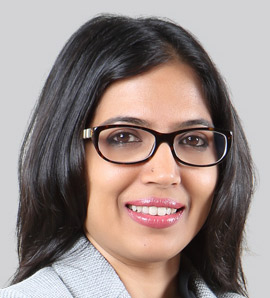 Ms. Sashi Iyer
JMD
B.Com. MBA (Washington University)
Sashi is a commerce graduate from Bombay University with an MBA from Washington University, USA. She brings with her over 10 years of consulting experience in the field of Quality Management Systems. She is a certified Lead Auditor for Information Security Management System (ISMS) and a Lean Six Sigma Black Belt. She is trained in Business Process Management Systems and Process Simulation techniques from iGrafx® (U.S.A). Her consulting experience includes Lean Six Sigma deployment, Process Simulation and implementation of Quality Management Systems.
Mr. Ganesh Iyer
Managing Director
B.E. (Chem.), PMP, ASQ Certified BB
Professional Experience
Ganesh Iyer is a graduate in Chemical Engineering from Bombay University, and has done his Masters in Business Leadership program from INSEAD.
Ganesh has led a number of Change Management engagements using the Lean Six Sigma methodology. He manages several service transactional industries' accounts driving customer focus in process re-engineering. He has trained more than 120 Green Belts around the world. Over the last two years he has lead over 30 breakthrough improvement projects playing the role of Master Black Belt. He has also consulted the Logistics & Telecom industries in India and South East Asia. He is the deployment manager for Business Excellence, Change Management, and Operational Excellence at National Stock Exchange over the last 4 years.
He has been trained in Process Simulation & Rapid DOE techniques by iGrafx® (division of Corel), Portland - USA and is a certified Trainer by iGrafx® to conduct process simulation courses all over the World. He has trained several Green and Black belts in Process Simulation techniques.
He has a decade long stint in Software Engineering from premier institutions in India and US. In the past, he has held key positions at Tata Infotech, Infosys and BearingPoint in the US. He was a manager in the Strategic Sourcing and Procurement Group with BearingPoint, USA. In this capacity, he has consulted Microsoft, Dell Computers, Washington Mutual and many others in the US to achieve breakthrough improvements in their Business processes.